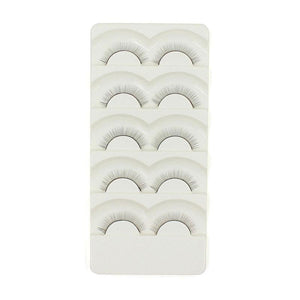 Texas Lash Ladies Training Eyelash Extensions
New to eyelash extensions? Welcome! Texas Lash Ladies training lashes will be a perfect tool for eyelash extensions practice. For ideal practice use in combination with our Mannequin Head, so it will be an easy switch from the training to your actual clients. 
Instructions:
Apply training strip lashes to the mannequin head and begin practicing your skill. Suitable for volume or classic application.
Product Highlights:
Set of 5 training / practice lashes
Color: Black
Disclaimer:
For advanced technicians only. Do not use on yourself.
We are not responsible for the misuse of the our products.
You are solely responsible for the product once you purchase it from us. Performance and results of eyelash extensions may vary from person to person.