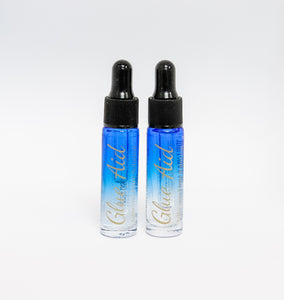 Do you love your adhesive but wished it dried just a little quicker or are you having a hard time controlling your humidity? Use Glue Aid to solve your problems! Glue Aid helps your adhesive dry quicker without shock curing.
Simply apply using a micro swab onto the base of the extensions where your adhesive will be applied. Wait 30 seconds then start lashing like normal. 
DO NOT APPLY TO CLIENTS LASHES!
Volume fans closing up? Apply Glue Aid to the base of the extensions 1-2mm and no more closing fan!
Store in a cool dry dark place. Do not leave unopened in the heat as this will cause evaporation of product.
1 (10ml) Bottle