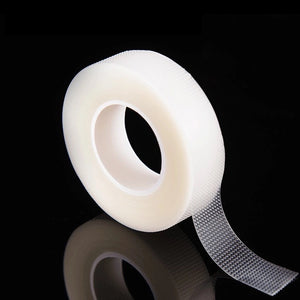 This silicone tape is perfect for lifting the eyelid, stretching the eyelids to get inner and outer corners, for taping back the lashes, and for taping down the bottom lashes.
Works great on oily skin too! Great for sensitive skin!
This is not siicone tape, it's polyurethane clear micropore tape. The owner refuses to give full refunds even when it's her own fault the product was falsely advertised as a different material than what I received. When I asked for a full refund she said that she did nothing wrong because she never said it was a "gel" tape…. Silicone is by definition a gel. 🤯 the lack of research in her products is concerning to say the least. Hard pass.